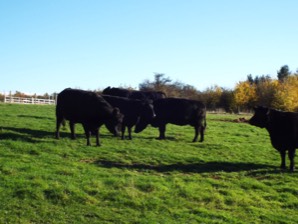 We started with Angus cattle in 2010; just 3 cows. we have been on a steep learning curve but greatly assisted by the friendly community of pedigree Angus farmers. Today we have about 25 head.
We have a simple but challenging ambition to breed young bulls and heifers that others will want to buy to join their herd…..And to have fun as we learn along the way.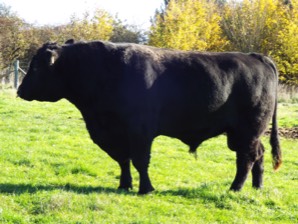 We are a closed herd. Our cows are mostly bred from Andrew Brown's Hawstead Lodge herd. Our bulls have been from Shadwell Estate, Haymount and we have Shadwell Rosco this year.
We have tried AI for the 1st time this year; Gretnahouse Blacksmith and Shadwell Jafar Eric. We will see how that goes but Shadwell Rosco will sweep up behind.
We have High Health Biobest accredited status.